It's only a myth until you make it true.
Welcome to Unicorn Factory Lisboa
Envisioned by the Lisbon City Council with the aim of expanding Lisbon's entrepreneurial ecosystem, from startups to scaleups, and eventually unicorns, we work as an engine for economic growth and a driving force for innovation, attracting talent, new projects and investment.

Unicorn Factory Lisboa is a platform of programs and hubs, inspired by international best practices, which supports startups and scaleups in creating sound products and business models, developing efficient processes, and achieving sustained accelerated growth from Lisbon.

We cover 4 main areas: "early stage" incubation for startups, "growth stage" programs for scaleups, "soft landing" support for both international startups and scaleups planning to expand through Lisbon and "innovation hubs" such as Hub Criativo do Beato.
Meet our scaleups' community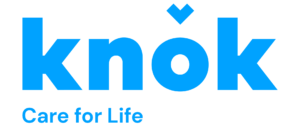 country in the world in ease of doing business across borders (Doing Business Report 2020)
best expat destination in terms of quality of life (Expat Insider 2022)
best country in Europe for business innovation (European Central Bank 2022)
most trusted city among 63 European Start up hubs (Start up Heatmap Trust Score Europe 2022)
Stay tuned with our newsletters.